Hello and welcome Flashback Friday Feature Friday on Thursday!!!!!
We're up to 16.0!!!
Our Super Sponsor is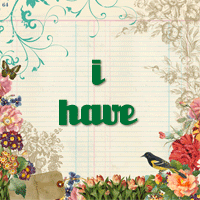 You guys are going to scream when you see the prize:

A full package of Wood Shapes, Dimensional Stickers, Bitty Blocks, and the 58 piece Ephemera. There are 24 sheets of double sided 6x6 papers.
Can you say woooooooooo hooooooooo?!!!!!!
Thanks sooooo much for being such a spectacular sponsor
Paper Issues
!
Check them out here:
I wanted to showcase a bunch of projects that have already linked up:
Joan
A tag book...love it!
KateB
This was for a Tim Holtz swap...pretty coolio!
Cassie
Special woot woot for Cassie and her Paper Issues Sponsorship!!!!
..another tag swap...check out all her details!
Sandi
Eat, Drink & be Scary...perfect!
Stephanie
Flashback Friday 5.0 Guest Designer!
Bats and Ghosts...love it!
Flashback Friday 14.0 Guest Designer!
Love the round shaped tags!
A tag for a giftie...can't go wrong with cupcakes!
Seriously fun tags ladies...I've read a ton of comments that peeps posted regarding not making many tags...personally, I love tags...lotsa POW on a small canvas:)
I'll be back again for another Flashback Friday Feature!!!