Hello and welcome Flashback Friday Feature Friday on Wednesday!!!!!
We're up to 16.0!!!
Our Super Sponsor is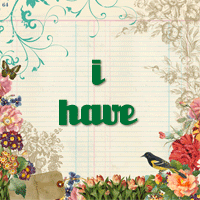 You guys are going to scream when you see the prize:
A full package of Wood Shapes, Dimensional Stickers, Bitty Blocks, and the 58 piece Ephemera. There are 24 sheets of double sided 6x6 papers.
Can you say woooooooooo hooooooooo?!!!!!!
Thanks sooooo much for being such a spectacular sponsor
Paper Issues
!
Check them out here:
I love shaped things so here are a couple of shaped tags..
From

Alien Anessa's Planet
we have this fun tag:
Traditional papers but non-traditional tag shape:)
Next up is

Jen

, Flashback Friday 15.0 Sponsor:
It's like springtime in a tag!
How super clever are

Jan's

holiday tags?!!!!
Keep 'em coming...you have until friday night at 11:59 pm PDT to

link up

!