Hello.....it is that day...the day the name is drawn to find out who wins Flashback Friday 16.0! But first things first...I have peeps to thank...
Our Super Sponsor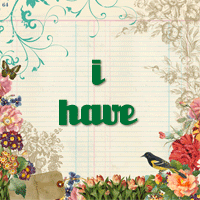 Who was oh-so-super-generous with their wonderful prize package:
A full package of Wood Shapes, Dimensional Stickers, Bitty Blocks, and the 58 piece Ephemera. There are 24 sheets of double sided 6x6 papers.
Can you say Sweet Mother of Pearl?!!!!!!
Thanks sooooo much for being such a super-dee-duper sponsor
Paper Issues
!
Check them out here:
A shout out goes to my Guest Designer for Flashback Friday 16.0
Pam
Everyone had so much fun digging into their bloggie archives for their first tag...and if you haven't had a chance to take a peek....you gotta check out what has been linked up...sooooooo creative and fun!!!!!
I so VERY much appreciate everybody that plays along each month...I'm always thrilled to see new peeps along with faithful followers...you are all wonderful!!!!!
Okay....Okay...Okay....so the very genius random.org picked:
Which is this lovely collection of tags:
Woooooooooooooo Hooooooooooooooo for
What does Sylvia win?
1. The ginormous Paper Issue Prize package
2. Did I mention the ginormous Paper Issues Prize package? LOL
3. Flashback Friday 17.0 Guest Designer
4. Picker of the Challenge for Flashback Friday 17.0
Thanks to ALL of you that linked up for Flashback Friday 16.0 and for all your fabbie support of the Flashback Friday Challenge blog...YOU are the ones that make this challenge so much fun!!!!!!
We'll be backatcha on Friday, November 4th...brand new challenge and brand new Super Sponsor...you won't want to miss out on all the goodness!